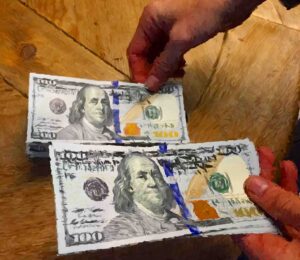 dollarVenture studio Thesis has completed a $21 million Series A round. Participants include ParaFi Capital, Nascent, Fenbushi Capital, Polychain Capital, and Draper Associates along with Kain Warwick, James Prestwich, Viktor and Lisa Bunin, and Josh Cincinnati.
Founded in 2014, Thesis' portfolio includes Fold, Keep, Saddle and tBTC. It focuses on decentralized finance, cross-chain interoperability, and consumer applications to drive mass adoption. 
Fold is a Bitcoin-backed rewards card with more than $20 million in monthly sales. It has raised $20 million and is working with Visa on the mass adoption of cryptocurrencies. Saddle is an automated market maker optimized for trading between pegged value crypto assets with $110.7 million TVL. 
Thesis founder and CEO Matt Luongo will use the funds to pursue new projects. 
"We are thrilled to be supported by a collective of like-minded investors who are building technology that will drive a critical shift towards empowering the end user," Luongo said. "This investment validates the Thesis model and will enable us to scale the studio and ultimately allow our operation to be self-sustaining in the years to come."
"Thesis is one of the best repeat builders in our ecosystem, leveraging their early crypto expertise to bring to market technology that plays a pivotal role in making crypto more dynamic and accessible. We're excited to partner with Thesis as the go-to incubator for the most impactful, mission-aligned projects in crypto and support them in their next phase of growth," said Santiago Roel Santos, partner at ParaFi Capital.
"Building a successful product, company, or protocol is difficult in any ecosystem, and doing so repeatedly across multiple verticals is very rare," added Nascent cofounder Dan Elitzer. "Matt and the Thesis team have paired their deep technical and industry knowledge with strategic foresight to build a novel venture studio model that has repeatedly allowed them to break new ground and expand the Thesis ecosystem."
Thesis expect to announce a Web3 wallet in the coming months, the company said.